Welcome days in Bordeaux
The Neuramus Program starts with a compulsory 4-day introduction session in Bordeaux at the end of August. The orientation week gathers the newcomers only who get to know each other with social activities and are introduced to the Neurasmus Program expectations, European academic practice and ethical standards. They also receive comprehensive practical support from Representatives of the different partner universities to prepare their mobility and the Neurasmus Office helps the students to go through mandatory main administrative issues:
Signature of the Student Agreement, i.e. the contract between the Student and the Consortium.
Opening of a Bank Account for the delivery of the EMJMD scholarship;
Payment procedure of the EMJMD participation costs by Selffunding students;
Insurance scheme application for all the students;
Former students present in Bordeaux at this time are invited to join a few events to share their experience with the new students.
Annual Workshop
A common workshop is organized each year, gathering year 1 and year 2 students, and teaching staff. Workshops are driven by hot topics, neuroscience presentations by volunteered students, and dedicated to extensive debriefing and quality assessing and improvement of the program. Location and dates are communicated in October each year.
Closing Ceremony
A Closing Ceremony will be organized at the end of the program.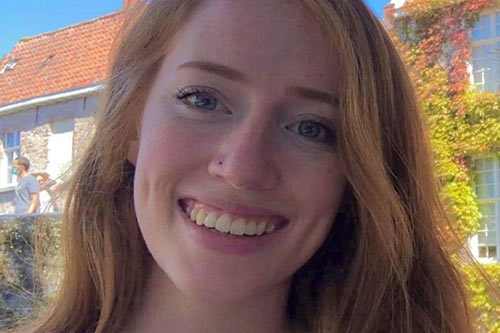 Sarah Roche
"Through my acceptance into the Neurasmus program, I was able to learn vital research and data analysis skills."
Eduarda Centeno
"I joined Neurasmus in 2018, and my life and career have changed a lot since."