Neurasmus
a European master
in neuroscience
Neurasmus
Study here
You are passionate about the brain, you want to study in a multicultural environment and travel in Europe? Then Neurasmus is for you!
This two-year Master's programme offers you the opportunity to learn about neuroscience in some of Europe's most prestigious universities, to learn research through lab rotations and internships with access to hundreds of state-of-the-art laboratories, to develop a wide professional network and to benefit from workshops on various trans-disciplinary themes.
Do you want to join Neurasmus? It's this way !
All explanations on fees and scholarship.
Expertise
Advanced scientific education and training delivered by international experts
Innovation
Innovative and interdisciplinary brain research method
Friendly
Friendly and intercultural learning environment
Proximity
Small classes and closes faculty contact
Save money
Attractive fee waiver and multiple scholarships
Neurasmus
Success stories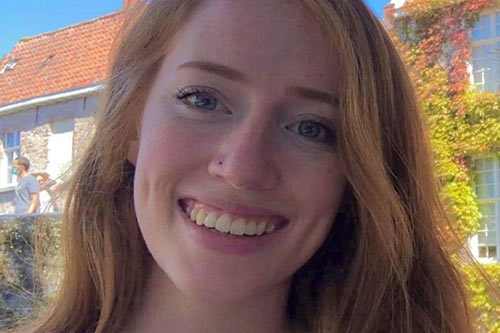 Sarah Roche
"Through my acceptance into the Neurasmus program, I was able to learn vital research and data analysis skills."